There's something for everyone at any cooking level with these easy zucchini recipes!
Zucchini is an incredibly versatile and delicious vegetable that deserves a place in every kitchen, whether you're looking for a healthy snack or a tasty ingredient to add to your favorite recipes!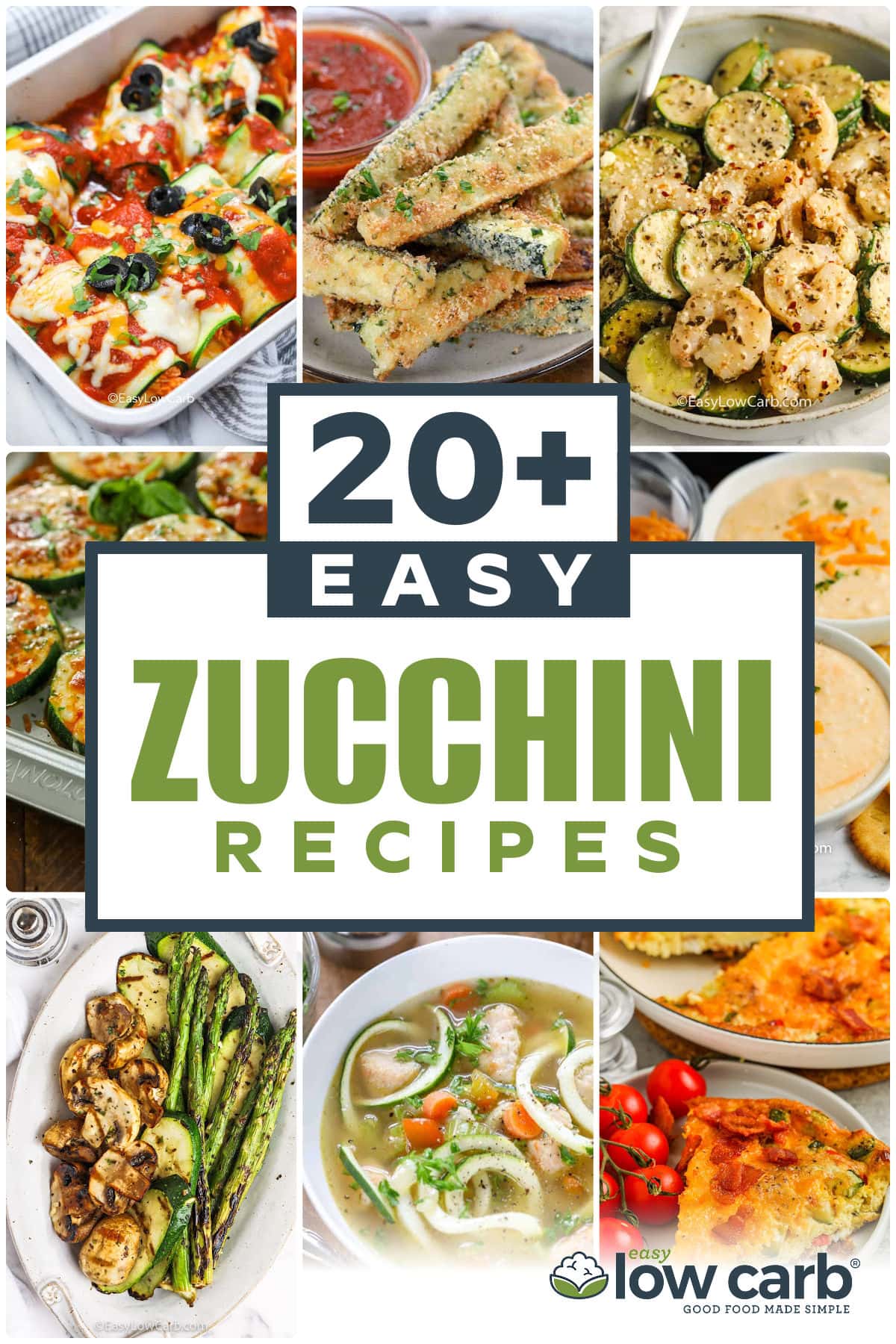 Why We Love Zucchini
Zucchini is an affordable, accessible, nutritious, and delicious vegetable with so many possibilities, it will soon be a family favorite staple on the table!
Zucchini's mild, slightly sweet flavor pairs well with many different ingredients and is delicious served raw, cooked, hot, or cold.
It's incredibly versatile and can be seasoned with a variety of herbs and spices to create a range of different flavors.
Find fresh or frozen zucchini all year round, but in the summertime, zucchini is practically everywhere! Take advantage of this nutritious veggie and serve it grilled, baked, air fried, or even made into noodles!
Zukes keep their shape and unlike other squash varieties, zucchini doesn't require peeling, which saves tons of time!
Table of Contents
Appetizers & Sides!
Zucchini squash comes in all shapes and sizes, especially if they're garden fresh, they can be well over 3 pounds each! Look for heavy, dark green zucchini without blemishes or bruises. Keep them in a paper bag in the refrigerator until ready to use, unlike thick-skinned squash like butternut or pumpkin which can be kept on the counter.
Zucchini Mains
A zucchini entree is perfect for a light dinner or energizing workday lunch. You and your guests will love it! Delicious served alone, or add a crisp tossed salad.
Soups And Salads
Zucchini is such a versatile vegetable and makes the perfect addition to a flavorful soup, or can be the main attraction in a salad!
Leave a comment below and let us know what your favorite zucchini recipe is!
REPIN these Easy Zucchini Recipes