Hearty soup recipes are the perfect fit for any low-carb meal plan.
There's nothing more satisfying than curling up with a warm bowl of soup filled with hearty and savory ingredients. Quick and easy or slow-cooked and savory, this collection of cozy soups is sure to nourish body and soul!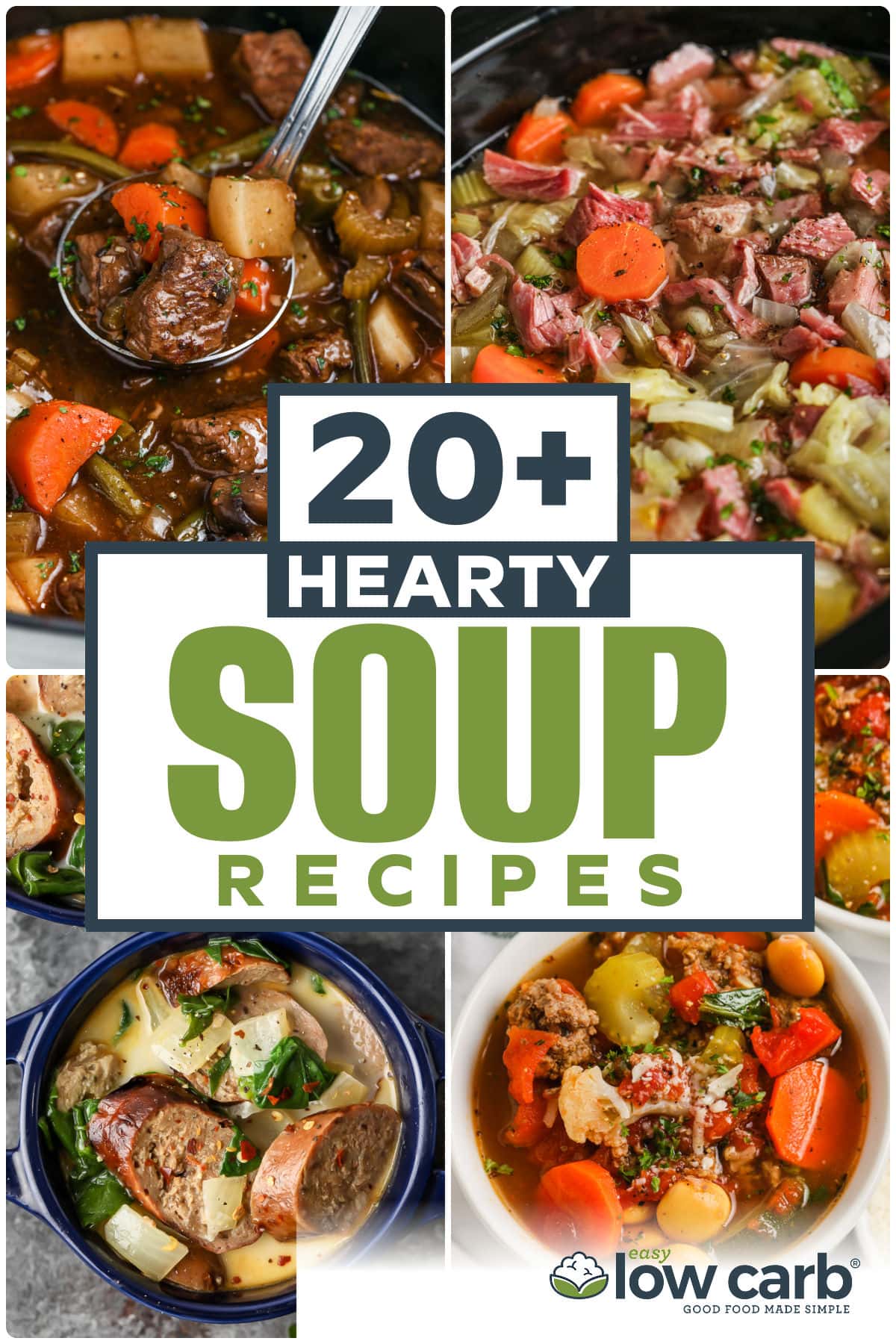 Versatile and Hearty Soups
These delicious soups are rich in nutrients and packed with goodness!
Many soups taste even better the next day so they are perfect for busy weeknights to just reheat and serve.
Thick, rich and hearty soups are perfect for lunches, dinners or a quick snack. These recipes can be adjusted for the stovetop, the crock pot, or the Instant pot- so many possibilities!
Overall, hearty soups are versatile and easy to make. You can use a variety of ingredients to create different flavors and textures, and they can be adapted to suit taste or dietary preferences.
Additionally, soups can be made in large batches and frozen for future meals, making them a convenient option for busy individuals or families.
Table of Contents
Meat Broths
Start your soups with some of the the best broth bases, or enjoy on their own to soothe an upset stomach or if anyone feels a cold coming on.
Meat Based Soups
These budget-friendly soups are a great way to use up leftover meats and veggies from main dishes to create new soups that are loaded with flavor and vitamins and minerals.
Creamy Low Carb Soups
A creamy soup can be thickened with dairy products like milk or cream or portions can be pureed and added back in, creating a smooth and velvety texture.
Leave a comment below and let us know what your favorite leftover soup recipe recipe is!
REPIN these Hearty Soup Recipes!